Hampton University Offers New Business Journalism Course
HAMPTON, Va. (Aug. 25, 2017) – Future journalists and MBA candidates wanting to learn about the world of business reporting have a new Hampton University course to up their game and their academic experience. Business Journalism JAC 451 has been added to the curriculum for fall semester.
The course will teach students how to cover a business "beat," how to use the Bloomberg Professional terminal, the "Bloomberg Way" of reporting and how to follow the money.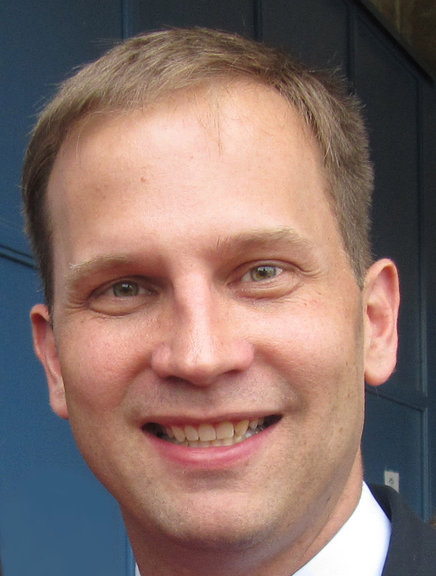 "That applies to uncovering financial news and finding your career path," said Scripps Howard School Assistant Professor Butch Maier (pictured right), who will be teaching the course this fall.
Successful journalists are typically well versed in a specific field or in an area of expertise. The new course will teach students to quickly analyze complex business information and data, and present it to the public in a way that most people can understand.
The course includes visits by Bloomberg and Inside Business reporters, and Bloomberg recruiters plan to visit the campus to interview students later in the semester for internships.
There is no better person to teach this course than Maier, who brings to the classroom 25 years of journalism experience with an array of newspapers, magazines and websites. Maier worked his way up from small weekly newspapers to the Boston Globe, Cleveland Plain Dealer and Virginian-Pilot.
Maier comes to Hampton University from Inside Business, based in Norfolk where he was writer, associate editor and editor-in-chief and set several records for page views and unique users on InsideBiz.com.
Beyond the world of print journalism, Maier knows plenty about the film industry, too. His first feature film, a romantic comedy called "The Bride and the Grooms," played in theaters in 12 states. Maier's screenplay, "Five Gold Rings," a Christmas version of "The Bride and the Grooms," was optioned by a major production company. Maier has several other projects with Hollywood talent in the works through Sumbadhat Productions, his Virginia Beach-based production company.
The new course will be taught Mondays and Wednesdays from noon - 1:15 p.m. in the Scripps Howard School of Journalism and Communications.
#HU#