HAMPTON, Va. (Feb. 4, 2020) – Recruiters from the Disney family of networks will gather in the Scripps Auditorium to engage with Hampton University Scripps Howard School of Journalism and Communications students Wednesday, Feb. 5.
The four representatives will lead a panel from 10 a.m. to 11:15 a.m.:
Tracy Neal – Supervisor, Production Operations, ESPN (Media Networks)
Tai McEachin – Area Manager, Costuming, Disney Parks (Experiences & Products)
Shaun Francis – Coordinating Producer, Good Morning America (Walt Disney Television)
Khalifah Nailor – Recruiter, Disney Campus Recruitment (Corporate)
McEachin and Francis are SHSJC graduates.
TRACY NEAL began her career at ESPN in 2012, as a supervisor in ESPN's Media Technologies Center. She contributed to the growth of the MTC as she managed content utilized across various platforms at ESPN. She also assisted with the managerial oversight of all requested feeds and File Transfers set up by ESPN's Assignment Desk for the purposes of production and programming. Archiving and restoring digital assets as well as managing server space on Production Operation Servers were also areas Tracy concentrated her efforts.
In 2014, Tracy continued her leadership as she assisted in managing the Media Asset Center. She was responsible for ESPN's Digital Content Acquisition and Distribution. Tracy collaborated with external clients regarding contractual agreements, supported workflows for EVS, and digital requests for College Football. She also established a uniformed method to request the appropriate approval for clearance rights regarding ESPN content. During her tenure in the Media Asset Center, she spearheaded an initiative to enhance the workflow for on-boarding clients with digital delivery.
In 2017, Tracy expanded her career as she was selected to work in partnership to oversee the expansion of the Production Operations Associate Program. Tracy currently continues to support this program as it offers associates three eight-month rotations in Network Operations, Edit Operations, Studio Operations, and Motion Graphics Control. Upon completion of the program, associates graduate to any of the rotational groups based upon their performance and the business needs of ESPN's Production Operations. Tracy is responsible for managing the day-to-day responsibilities of the program. Tracy also works closely with the Production Operations' Internship program to help find future leaders for ESPN.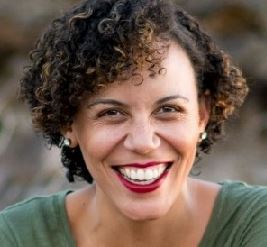 Tracy is a graduate of Southern Illinois University at Edwardsville, earning a B.S. in Mass Communications and a minor in Business Administration.
TAI MCEACHIN began her career with The Walt Disney Company as a Professional Intern with the Disney Event Group in 2006. In 2008 she was selected to participate in the inaugural Emerging Leaders Program. This leadership program led to her role as an Entertainment Manager for 10 years. She has stage managed shows and Entertainment offerings throughout Epcot, Disney's Hollywood Studios and for Special Events. Tai currently serves as Area Manager for Costuming Operations at Disney's Hollywood Studios. Outside of her current role, Tai gives her time to the Disney Dreamers Academy, an annual program which has motivated hundreds of youth to impact their communities and challenge themselves to strive for excellence. Tai is a graduate of Hampton University, earning her Journalism and Communications degree from the Scripps Howard School of Journalism and Communications.
SHAUN FRANCIS started his career with ABC News in New York as a Production Associate with Good Morning America shortly after graduating from Hampton University in 2014 with a broadcast journalism and political science degree. By 2016, Shaun was an Associate Producer; he continued to produce taped pieces/segments for the show where he gained unlimited exposure field producing. That same year, Shaun won his first Emmy Award, executing key duties during breaking news coverage of the Pulse nightclub shooting. In 2018, Shaun took on a unique position as a Producer at GMA, spending three nights a week producing lead packages, opens and big-ticket anchor interviews for the weekday show while simultaneously acting as the Overnight Senior for the weekend show. Capitalizing on this momentum, Shaun exhibited how he can use his TV smarts and leadership abilities to take the next step in his career. He then pursued more high pressure roles, such as serving as the acting Supervising Producer or Control Room Producer. Currently in his fifth year at GMA, he's now become one of the news division's newest Coordinating Producers, helping GMA expand their already successful news coverage.
Prior to his three Emmy Awards at ABC News, Shaun always valued the importance of working behind the scenes, starting with his first internship at his hometown paper in Ansbach, Germany, The Bavarian News. While attending college, he then moved on to 93.9 WKYS, ABC station WFTS, and NBC News in New York. In fact, by the time he was a rising senior at Hampton University, he became the Executive Producer and Managing Editor of WHOV TV and Radio.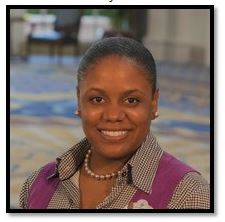 KHALIFAH NAILOR's journey with The Walt Disney Company began in 2004 as an intern on the Disney College Program in Orlando, Florida, shortly after obtaining her bachelor's degree in Human Resource Management from Colorado Mesa University. Motivated to further her professional career, she went on to pursue management opportunities with the company supporting Walt Disney World Store Operations and Campus Recruitment. Khalifah has been with Disney Campus Recruitment for 5 years supporting Disney Parks, Experience & Products, and Corporate. In her career, she has also worked in Talent Acquisition for a large tech company. Born in the deserts of Arizona and raised in the mountains of Colorado, Khalifah enjoys traveling, watching collegiate sports and shows such as Power, Black-ish, and A Black Lady Sketch Show.