HU Welcomes Fashion Business Writer Teri Agins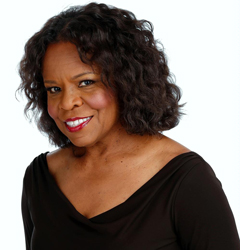 Teri Agins
Hampton, Va. – The Hampton University Scripps Howard School of Journalism & Communications welcomes fashion business writer Teri Agins during the live taping of The Caldwell Café on Wed., March 18, 2015 at 6 p.m. in the Scripps Howard TV studio.
Agins is one of the most knowledgeable journalists regarding the business of fashion. She earned her stripes as a respected journalist in the fashion world during her years at the Wall Street Journal. A talented writer, Agins has written for the New York Times, Time Magazine, Vogue, The Oprah Magazine and Essence.
She will discuss her new book and her career as a fashion business writer and will give HU students advice on reaching their potential in the field of communications.
Agins recently released her second book, "Hijacking the Runway: How Celebrities Are Stealing the Spotlight from Fashion Designers." She discusses how celebrities used to simply be "walking billboards" displaying the latest from big name fashion designers, but now are creating their own brands, modeling them and reaping the benefits of sales.
The event is free and open to the public. If you have any questions, please feel free to call 757.728.6003.