2020 was a year of the good, the bad and the ugly when it came to journalism, according to Hampton University educators and professionals.
That makes 2021 the perfect time for Hampton University to take part in the National News Literacy week from Jan. 25 through Jan. 29. The program teaches students to sort out reliable news from "fake news" and to tell what news is important for their lives.
"This public service campaign is crucial right now, especially after witnessing the divisive untruths masked as news," said B. DàVida Plummer, Dean of Scripps Howard School of Journalism and Communication and Hampton University's Assistant Vice President of Marketing and Media.
The campaign is sponsored by the E.W. Scripps Company, and the non-profit News Literacy Project (NLP.org). It will broadcast Public Service Announcements teaching news literacy on sixty television networks.
"The campaign aims to raise awareness among general audiences, educators and students; to notify them that news literacy is an essential life skill; and provide easy-to-adopt tools for sorting out the news. It will also provide tips for understanding the First Amendment.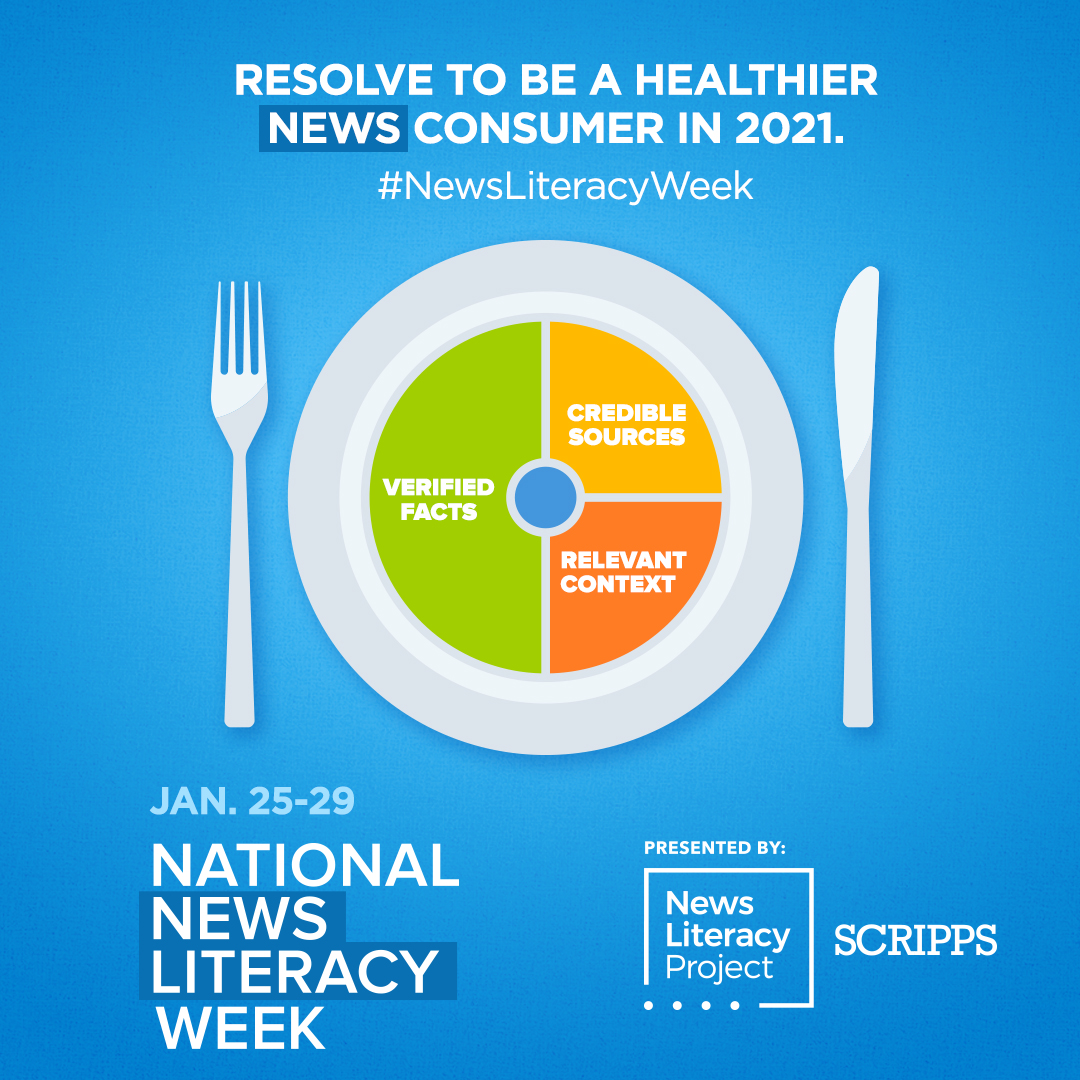 "Given the times that we are in, journalism and an appreciation for the facts has taken on even greater significance," said Battinto Batts, director of Journalism Strategies at the Scripps Howard Foundation. "Media literacy is a skill that everyone should have, regardless of their politics, to enable them to discern truth from fiction and to promote healthy and educated discourse around policies and events."
The Scripps Howard Foundation has given tens of millions of dollars to its namesake at Hampton, The Scripps Howard School of Journalism and Communications. Most recently, it donated $50,000 for the journalism school to create an investigative journalism program that will be headed by Professor Lynn Waltz.
Media bias was evident during the last presidential campaign, most notably in cable news coverage. Misinformation and false conspiracy theories spread on social media. The National News Literacy campaign aims to help people see bias in what they are reading and watching.
"Working with the National Literacy Project will impact students," Plummer said. "It's important to have an extra dose of clarity…News literacy means that everything you read that appears to be objective news may not be that at all. Some is slanted, biased or inaccurate and it's important for students to be able to identify what is real and what isn't."
At its best, journalism is essential to democracy and has positive effects on the world. At its worst, it contributes to far left- and right-wing public opinion, polarized debates and violent unrest, as evidenced in the Jan. 6 takeover of the U.S. Capitol by a mob. At times like that, reliable news coverage is essential to counteract misinformation, especially on social media.
"I mainly watched from CNN. They gave up to the minute coverage," said Lisa Johnson, a 56-year-old nurse from Henrico County, Virginia. "I almost watched it the entire day. It was horrifying to watch. You saw with your own eyes. I was able to form my own opinion, which was the worst day in American for democracy."
This week's news literacy campaign promises to remind readers and journalists of the important role the media provides and the important role of education for young journalists, something Scripps Howard Foundation prioritizes.
In addition to providing $10 million in seed money to build the journalism and communications school at Hampton, Scripps Howard Foundation has endowed two professorial chairs, funded a content management system for the television and radio newscasts and continues to support students with scholarships.
"Scripps-Howard is more than a prestigious brand etched across our building. It is quite literally a guiding light for our journalistic efforts," Plummer said. "The news literacy project is a poignant example of just that."
For more information, visit https://newslit.org/